Drug Rehab for New Orleans, Louisiana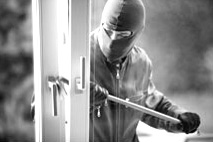 For a few moments of euphoria an addict will go through hours or days of misery. The cravings drive him on, with nothing else having any real meaning. Often he will turn to illegal activities to get the drugs or alcohol he needs. Even when he sees his life becoming a horrible mess, with real friends turning their backs on him, good jobs lost and illness becoming a regular visitor, he feels he can do nothing about it. Common emotions are hopelessness and despair.
The only solution is to find an effective drug rehab for New Orleans that will provide lasting sobriety and a chance for him to get his life back. Luckily there is a Narconon drug and alcohol rehabilitation center only a little over an hour away that provides just that - lasting recovery and a chance for a new life without drugs.
New Orleans is often referred to as most unique, beautiful city straddling the Mississippi River. Although a place of beauty and wonder, with the French Quarter attracting about seven million visitors annually, New Orleans has a dark side as well. Drug abuse and drug-related crime and violence add a frightening note to a city so famous for its historic landmarks and attractions.
New Orleans is part of the Gulf Coast High Intensity Drug Trafficking Area, a designation by federal authorities that takes in twelve counties and parishes extending through Louisiana, Alabama and Mississippi. The area is rife with drug distribution and the crime and violence that accompany this activity. New Orleans has become a strategic corridor for drug trafficking. Additionally, there are more than 300 drug trafficking organizations operating within the Gulf Coast HIDTA, bringing large quantities of cocaine, heroin and marijuana to the citizens of the city.
Narconon Louisiana residential drug rehabilitation center in Denham Springs offers addicts a way out of the trap of addiction, as well as addresses factors that lead to relapse when a person finishes the rehab program and goes back home. They must be able to resist the temptation of relapse when there are so many drugs to be had. This long-term residential facility addresses the factors of physical and mental addiction with a 70% success rate at lasting recovery.
Proofing an Addict against Relapse is Key to Lasting Sobriety
A recovering addict needs to be prepared for his new life without drugs. When finished with rehab, he is going back into the same environment that will contain the same or similar stresses and obstacles he had to face before. He ran into situations previously which made him turn to drugs in the first place. He needs to be proofed against relapse. The Narconon Life Skills Courses accomplish this. The information he learns on this series of courses helps him go out into life again confident he can survive without turning to drugs or alcohol again.
An example of one such course is the Changing Conditions in Life Course. This course provides the student with reliable tools and applicable knowledge that he can use to repair areas of his life that were damaged through addiction. He can learn how to better handle parts of life like relationships with his family, with friends, employers and jobs. He can maintain a responsible lifestyle and look forward to a happy future.
Drugless Withdrawal and Detoxification are Other Key Aspects at Narconon
The first step, of course, is withdrawal. Withdrawal takes much determination and fortitude, but at Narconon the drugless withdrawal is made more tolerable by employing nutritional support and one-on-one work with experienced staff. The trained and competent staff administer innovative relaxation techniques and reorientation processes that help a recovering person withstand any discomforts and get better oriented to their new, drug-free surroundings.
Another innovation with the holistic Narconon treatment is The Narconon New Life Detoxification. Here is where the drug residues lodged in the fatty tissues of the body are flushed out of the system, resulting in a clear body and mind. Because these stored drugs are known to contribute to the triggering of drug cravings, even for years after drug use has ceased, this detoxification goes far in proofing a recovering person from relapse. Detox is accomplished by employing an exact regimen of moderate exercise, nutritional supplements and time in a low heat sauna.
An Effective Drug Rehab for New Orleans is a Necessity
New Orleans is no stranger to the crime and violence stemming from drug abuse and addiction in this part of the United States. Drug Enforcement makes every effort to stem the tide of drug trafficking and thus the availability of drugs in the city, but it seems to be an uphill battle. Recently a drug dealer was caught trafficking cocaine, as well as using firearms in the furtherance of drug trafficking crimes. He was already a convicted felon and thus received maximum penalties - ninety years in prison, plus fines of $3 million. In another incident in New Orleans, a resident was sentenced after being convicted of possessing cocaine and heroin with the intent to distribute. How much had these people already put into the hands of others before they got caught?
Street drugs are not the only danger to New Orleans. A group operating out of a building in the city was running a prescription drug distribution and money laundering operation for years without getting caught, at least until recently. They sold illegal prescription medication over a website, conducting more than five thousand transactions in six years. They were finally captured, but how many lives did they ruin in the interim?
The solution for addiction and drug abuse is the effective drug rehabilitation provided by Narconon Louisiana. Here an addict can get his life back. He will finally have a chance to leave drugs behind and be able to once again fulfill his dreams for a rewarding future. Lasting recovery is now achievable. Contact Narconon today.
---
Resources: