Drug Rehab for New Iberia, Louisiana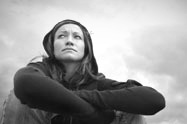 Just as society spirals out of control as drug abuse increases, so does the life of an addict. Addiction is destructive of a person's lifestyle, dreams, family relationships and attitudes. An addict commonly isolates himself from everything he loved before addiction, perhaps out of a desire to prevent harm to those he loves. Underneath he knows that his life has become a mess. However, he usually feels at a loss of what he can do about it and how to find lasting recovery. Sometimes it is up to his family to take action to find an effective drug rehab for New Iberia in order to save his life. Luckily, a Narconon drug and rehabilitation center is not far away and saves addicted lives every day.
The Narconon Louisiana residential drug rehabilitation center in Denham Springs is only an hour and a half away from New Iberia and provides a comfortable facility in a lovely wooded setting where an addict can find lasting sobriety. Narconon centers all over the world have been helping addicts find relief from addiction and long-term drug abuse for more than forty-five years. The Narconon in Denham Springs has the same successful program, addressing the factors that hold an addict in the grip of addiction and sending him back home with the confidence and ability to lead a full and happy life without drugs.
Handling Aspects of Physical Dependency Results in Clearing Mental Fogginess
One of the aspects of physical dependency comes from having drug residues lodged in the fatty tissues of the body. Drugs are not completely eliminated from the system when drug use has ceased. In fact, these residual drugs can remain in the body for years after someone has stopped using drugs. They cause muddled and confused thinking and have been known to be involved in triggering drug cravings.
The Narconon New Life Detoxification handles this aspect of physical dependency by flushing these toxic residues from the body. The detoxification accomplishes this by employing an innovative combination of vitamin and mineral supplements, moderate exercise and time in a low heat sauna. Once this phase of the program is completed, the recovering addict feels much brighter, more alert and many state that their drug cravings have completely vanished.
Narconon Effectively Saves Addicted Lives Every Day
Of course, the first step when entering the Narconon rehabilitation program is withdrawal. Many drug rehabs use substitute drugs during withdrawal, attempting to make it easier. However, using addictive substitutes is not the way to leave drugs behind. Drugless withdrawal at Narconon is made more tolerable through the use of nutritional support and one-on-one assistance by trained staff. These experienced staff administer relaxation techniques and reorientation exercises to help the recovering person better deal with the discomforts of withdrawal and better relate to their new drug-free environment.
The last phase of the Narconon treatment is a series of courses that educate a person in how to live a life without drugs. The recovering person gains knowledge and insight into what leads to addiction. He learns how to avoid situations and people that could draw him back into further drug use. He learns tools to use in life that help prevent him falling back into a life of addiction.
An example of one of these courses is the Ups and Downs in Life Course. Here the student learns what kind of people would condone drug use and even encourage him to continue such a life. He also learns how to develop relationships with people who would support his new drug-free life.
An Effective Drug Rehab for New Iberia is Sorely Needed
New Iberia is famous for its Sugar Cane Festival in September and the World Championship Gumbo Cook-off in October. When you visit you can walk the streets and see glorious Victorian homes and lovely Southern landscapes. However, you can also tour the city and see the scars of drug addiction and the related crime and violence that go along with it.
Narcotics agents recently arrested a New Iberia resident for dealing drugs in the city. The man faces multiple charges on possession and distribution of illicit drugs. Undercover agents purchased more than 500 controlled prescription drug pills from him. It is frightening to think that this man could have led New Iberia youth into a life of addiction, taking their money with no remorse.
One ring leader of a drug trafficking organization targeting New Iberia was finally brought to justice, but not until he caused untold misery for people in the region. A large-scale drug trafficking organization was bringing cocaine and marijuana into New Iberia and Lafayette from Texas. Cocaine was received by this criminal dealer and converted into crack and distributed in the Lafayette-New Iberia area. They used an auto sound system shop to build secret compartments into vehicles in which to transport the drugs.
This ringleader's co-conspirators were from Lafayette and as far away as Weslaco, Texas. They would utilize SUVs and 18-wheelers to move drugs from Mexico to Louisiana, to then be distributed by couriers in the region. In one tractor trailer vehicle that was stopped as a result of this investigation, 739 pounds of marijuana was found in a sealed wall.
There is no doubt that with a wide variety of drugs available in the New Iberia area, addicts must have a way to leave a habit behind and find lasting sobriety. A holistic approach to drug recovery is the best. Narconon provides an alternative treatment that works. You should find out the all the advantages Narconon has over other drug rehab programs. Call Narconon today.
---
Resources: