Drug Rehab for Monroe, Louisiana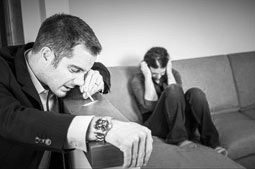 Young, old, poor, wealthy - addiction does not target any particular age group or income bracket. Anyone can become the victim of the horror of drug or alcohol addiction. The sly manipulations of drug dealers create and feed habits, ruining the lives of those they touch.
An addict finds his life falling apart, struggling to relieve his ongoing cravings which drive his decisions and actions. He cannot seem to stop, no matter how much he would like to. The need for an effective drug rehab for Monroe is great. This is the only way to end long-term drug abuse. Luckily only a few hours away there is a Narconon drug and alcohol rehabilitation center that provides lasting sobriety.
Narconon Louisiana Saves Addicted Lives Every Day
Narconon Louisiana residential drug rehabilitation center in Denham Springs is the effective drug rehabilitation program needed to achieve lasting recovery. With a 70% success rate in providing a life without drugs, this program addresses the factors that make addiction so hard to cast off. Treatment at Narconon gives the addict the chance to get his life back.
Drugless withdrawal is the first step. Using substitute drugs does not help someone come off drugs more effectively. In fact, because substitute drugs are addictive themselves, employing them just increases the problem, putting a different face on addiction. Narconon uses no drug substitutes anywhere in the program. Withdrawal is made more tolerable through the use of nutritional support and one-on-one care by experienced and trained staff.
Physical and Mental Factors Addressed that Lead to Lasting Recovery
Detoxification is an important phase of recovery. Although someone stops using drugs, residues linger on. Residual drugs get stored and accumulate in the fatty tissues of the body causing effects even years after drug use has ceased. These stored toxins have been involved in triggering drug cravings. To handle this aspect, The Narconon New Life Detoxification uses a combination of moderate exercise, vitamin and mineral supplements and time in a low heat sauna to flush out these drug residues. This clears the mind and body and gives the participant a brighter and refreshed outlook on life. Many recovering addicts say that after they finish this detox their cravings have completely disappeared.
An addict caught up in a storm of addiction loses sight of what a good person he really is. He has lost his self-respect and often many of his personal values. He does not know if he can go back home and not be caught up once again in a life of drug abuse. Narconon addresses this with the Narconon Life Skills Courses. With an education in repairing and rebuilding life skills necessary to live a life without drugs, the recovering person can go back home, confident and assured he can be in control of his life.
An example of one of this series of courses is the Changing Conditions in Life Course. Here the student learns to repair parts of his life that were damaged through addiction. He also acquires reliable tools that will ensure a sober and responsible lifestyle.
An Effective Drug Rehab for Monroe Means More Sanity in the Community
By effectively addressing each addict, one by one, a large difference can be made in Monroe. There is no question that Monroe is a lovely city, with plenty to do and see. Visitors and residents visit the area zoo, attend rodeos, concerts and circuses at the Monroe Civic Center and enjoy culture at the many museums within the city. However, some dismal reality also rears its head. Drug addiction and the related crime and violence permeate every corner of the city. The area is crying out for effective rehab for long-term addiction and drug abuse.
The problems related to drug trafficking in Monroe sometimes extend far from the city proper. For instance, not long ago a man from Monroe, who had been wanted on charges involving distribution of methamphetamine, ended up in Texas where he was shot and wounded after threatening law enforcement with his weapon. Prior to pointing the weapon at the officer, this drug dealer was pointing his gun at his own head. Drug use twists people's thinking and pushes them to irrational actions.
Violence is common when drugs or alcohol are involved. Recently two people in the city were arrested, one for aggravated battery and one for possession of and intent to distribute marijuana. One of those arrested had been drinking and the other had been packaging marijuana.
Right next door to Ouachita Parish and Monroe is Lincoln Parish where recently police found lollipops laced with drugs. With their appeal to children, lollipops are a completely devious way to get someone hooked on drugs, but this is what these drug dealers were doing. During this drug bust, thousands of dollars' worth of hash, LSD, marijuana and guns were also found.
To truly leave drugs behind and achieve lasting recovery, Narconon is the best option. With a 70% success rate at a sober life, an addict doing the holistic Narconon program will finally get the opportunity to have a happy, productive and ethical future. Call Narconon today.
---
Resources: