Drug Rehab for Tulsa, Oklahoma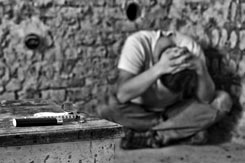 Families witness a loved one with an addiction to drugs or alcohol spiral down into a deep well of despair and hopelessness. Addiction distorts the addict's self-respect, perceptions and attitudes. He or she can no longer cope with life, often turning to crime to support a habit. To pull the addicted individual from this abyss can seem almost impossible.
It is necessary to find an effective drug rehab that can provide the person with lasting sobriety and put them on the path to a happy future. A family in the Tulsa area can feel great relief when they find a Narconon drug rehabilitation center nearby that can provide lasting recovery.
Narconon has been Saving Lives from Addiction for Over Forty-five Years
Narconon Arrowhead in Canadian, Oklahoma is a long-term residential facility in a peaceful setting beside Lake Eufaula. It provides a rehabilitation program that addresses the whole individual, from withdrawal and a thorough drug detoxification to an education on how to repair and restore areas of his life that were damaged through addiction. This center is only an hour and a half from Tulsa so is within easy reach.
Drugless withdrawal is the first step, and is made more tolerable through a number of actions. An addicted lifestyle is hard on the body, and essential nutrients are lost since the addicted person does not usually take very good care of himself. Through the use of nutritional support, the recovering addict is better able to tolerate the stress of the withdrawal process. Additionally, trained staff carefully monitor the individual and ensure he or she is as comfortable as possible. They provide around-the-clock care if necessary.
Addressing the Physical and Mental Dependency
An essential part of recovery is a through detoxification, ridding the body of drug residues lodged in the fatty tissues of the body. These residual drugs linger for years unless eliminated from the system. They cause muddled and confused thinking and have been known to be involved in the triggering of drug cravings.
The Narconon New Life Detoxification effectively rids the body of these poisonous residues, clearing both body and mind. This is accomplished by employing a precise regimen of moderate exercise, vitamin and mineral supplements and time in a low heat sauna. Once these residual drugs are flushed from the system, the recovering addict notices the difference. He feels brighter, more alert and has a new outlook on life. Many say that their drug cravings have completely vanished.
Another vital aspect of the Narconon treatment is to give the recovering person the tools and knowledge he needs to go back into the world and live a life without drugs. He must learn how to deal with not only the damaged areas of his life, but also learn how to make his life follow a sane and productive course, maintaining his new sober existence. The Narconon Life Skills Courses provide just such an education.
One such course in this series is the Personal Values and Integrity Course. Here the student finds out how integrity is lost and learns how to restore his self-respect and live an honest life. This goes far in proofing a recovering addict against relapse. It is very common for a person who completes this step to comment on the great relief he or she feels from the regrettable actions of the past.
An Alternative Drug Rehab for Tulsa Brings an Addict Back from the Abyss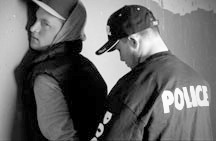 Tulsa, Oklahoma is located in what is called Tornado Alley, due to the severe weather experienced there. However, it could be renamed Addiction Alley due to the wide availability of drugs and the number of people caught up in destructive addictions and drug abuse.
Tulsa County lies within the North Texas High Intensity Drug Trafficking Area, a designation by Federal authorities because of the trafficking of illicit drugs in such quantity in the region. A number of criminal groups operate in the area transporting and distributing cocaine, methamphetamine and marijuana. These drugs come into Oklahoma from Mexico and the US states of Texas, California and Arizona. Drug cartels have their reach into our homes, businesses and schools, which makes obtaining illegal substances much too easy.
In the last few years, Tulsa has struggled with the detection and seizure of hundreds of small methamphetamine labs, referred to as "Shake and Bake" or "one-pot" labs. In fact, Tulsa has seemed to be a focal point for the production of meth statewide. A series of exploding labs have resulted in fires, injuries and deaths. And while methamphetamine is definitely a curse for the local population, growing problems with prescription drug abuse threaten to create even greater addiction and damage.
There is no question that Tulsa, Oklahoma desperately needs a holistic and effective drug rehab that brings an addict back from the abyss of addiction. Lasting recovery is accomplished by addressing the aspects of addiction that hold the dependency in place.
Narconon gives an addict back his life, gives parents back their child, gives a wife back her husband or a husband back his wife.
Call Narconon today.
---
Resources: