Drug Rehab for Muskogee, Oklahoma
Long-term drug and alcohol abuse have many negative consequences. Addiction results in crazy compulsive behavior and a numbness to all the damage the person is creating in his life. He neglects commitments, ignores the signs of his problem with addiction. He suffers physically, with mental disturbances, depression, even hallucinations.
An addicted person is so driven by his cravings and need for drugs or alcohol that he (or she) will do anything for that next fix or drink, even turn to crime to support his habit. The only solution is to find a holistic drug rehab for Muskogee that provides lasting sobriety. The Narconon drug and alcohol rehabilitation center in Canadian, Oklahoma provides just that solution for drug abuse and addiction.
Narconon has Holistic Recovery with no Drug Substitutes
Narconon Arrowhead is a residential facility in Canadian, Oklahoma located in a state park on a beautiful lake in the western part of the state. The Narconon treatment program uses no drug replacement therapy in rehabilitation. Using addictive substitute drugs is not the way to leave all drugs behind. Instead, an addict will find his addiction is addressed from many angles that do not require further drugging in order to achieve lasting recovery.
Drugless withdrawal is made more tolerable through the use of nutritional support. Replacing essential nutrients lost in an addicted lifestyle serves to strengthen the body and help the recovering addict to better withstand the withdrawal process. Experienced and trained staff provide one-on-one assistance to ensure the person recovering from drug or alcohol addiction is as comfortable as possible, providing around-the-clock monitoring if necessary.
Vital Phases of Recovery that Proof a Person against Relapse
Drug residues lodged in the fatty tissues of the body are known to be involved in triggering drug cravings, even years after drug use has ceased. These residues must be flushed out of the system so the recovering addict can be proofed against relapse. The Narconon New Life Detoxification accomplishes this by employing a precise regimen of moderate exercise, vitamin and mineral supplements and time in a low heat sauna. This regimen, when followed exactly, eliminates the residual drugs and toxins from the body and results in a refreshed and clearer mind. Many who complete this phase of treatment state that their cravings have vanished.
The final part of the Narconon inpatient program is a series of courses that provide a recovering person with the life skills needed to be successful in a drug-free life. He has left many damaged areas behind him when he enters rehab, and he must go back into the world equipped to repair these situations and relationships. The Narconon Life Skills Courses give him the tools he will need to do so.
Some of the knowledge the student will gain from these courses includes how to restore his integrity and personal self-worth and how to develop positive relationships and recognize and avoid those who might influence him to use drugs. On The Way to Happiness Course, he will learn guidelines that show him how to live a productive and happy life. The course contains twenty-one sound and sane guidelines for living a decent, moral life. These guidelines provide each recovering person with a healthy foundation with which to make sober decisions.
An Effective Drug Rehab for Muskogee Desperately Needed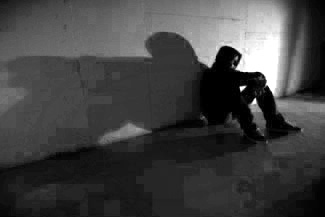 Muskogee is too familiar with the drug problem. There are many highways into town, including US Route 62, US Route 64 and three Oklahoma State Highways. This gives routes into the city for gangs and dealers to distribute their illicit drugs to their customers.
One of the worst drug problems that haunt Muskogee is methamphetamine - its production, distribution and abuse. In fact, local officials say that this city's meth problem is the worst in all of Oklahoma. Meth labs have grown in number in Muskogee throughout the years, with thirty-two meth labs discovered and dismantled in 2009 to 173 in 2011. (See Methamphetamine Rehab)
The necessity of providing an addict with means of overcoming his addiction is immense. It is important to find a holistic recovery program that will address the whole person, both physically and mentally. Narconon covers all bases in an alternative recovery treatment that has a high 70% success rate at achieving lasting sobriety. Call the Narconon center today.
---
Resources: