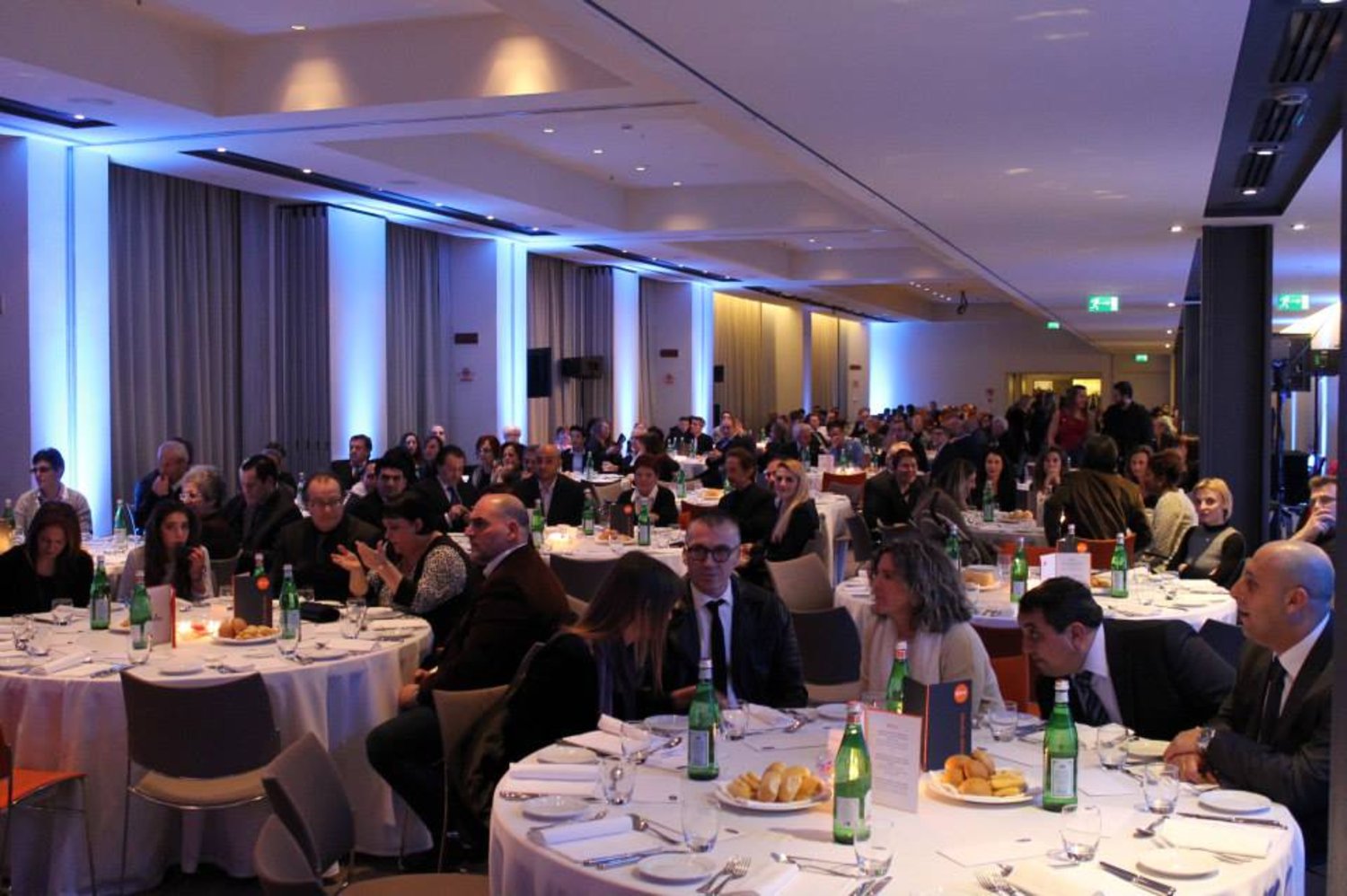 In Europe as in every other corner of the world, drug and alcohol addiction takes lives and destroys families. It was appropriate to take time to celebrate Narconon Southern Europe centers' three decades of success saving lives. On the evening of December 13th, 2014, Narconon Southern Europe regional office welcomed hundreds of guests to a special dinner and awards ceremony at the Nhow Hotel.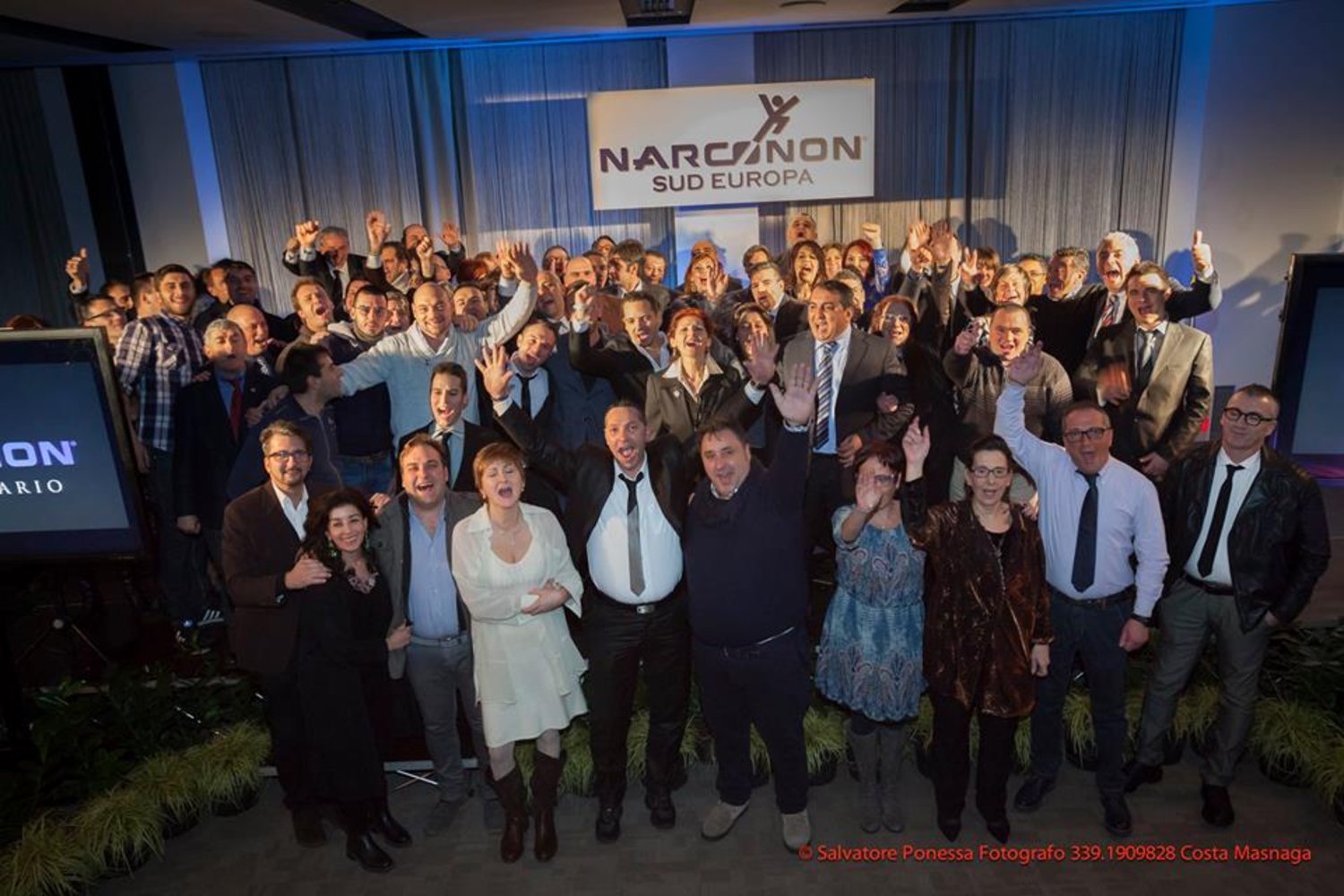 The guests who arrived at this beautiful hotel in the design, fashion and contemporary art district included a delegation from the nation of Qatar, a consul from Turkey, the executive di-rector of Narconon Cairo in Egypt, a Nigerian doctor, and four Assessors from surrounding cities in Italy. Mingling with the 320 guests were about eighty graduates of Italian drug rehabilitation programs along with family members.
"In our fight against drug abuse and addiction, it takes many people working together to bring about improvements and save lives," said Clark Carr, president of Narconon Inter-national. "We congratulate the Southern European team of centers, and especially their executive director Giovanni Cittero and president Ugo Ferrando. This was a moment for them to share our success with our supporters, their staff and the graduates of our program."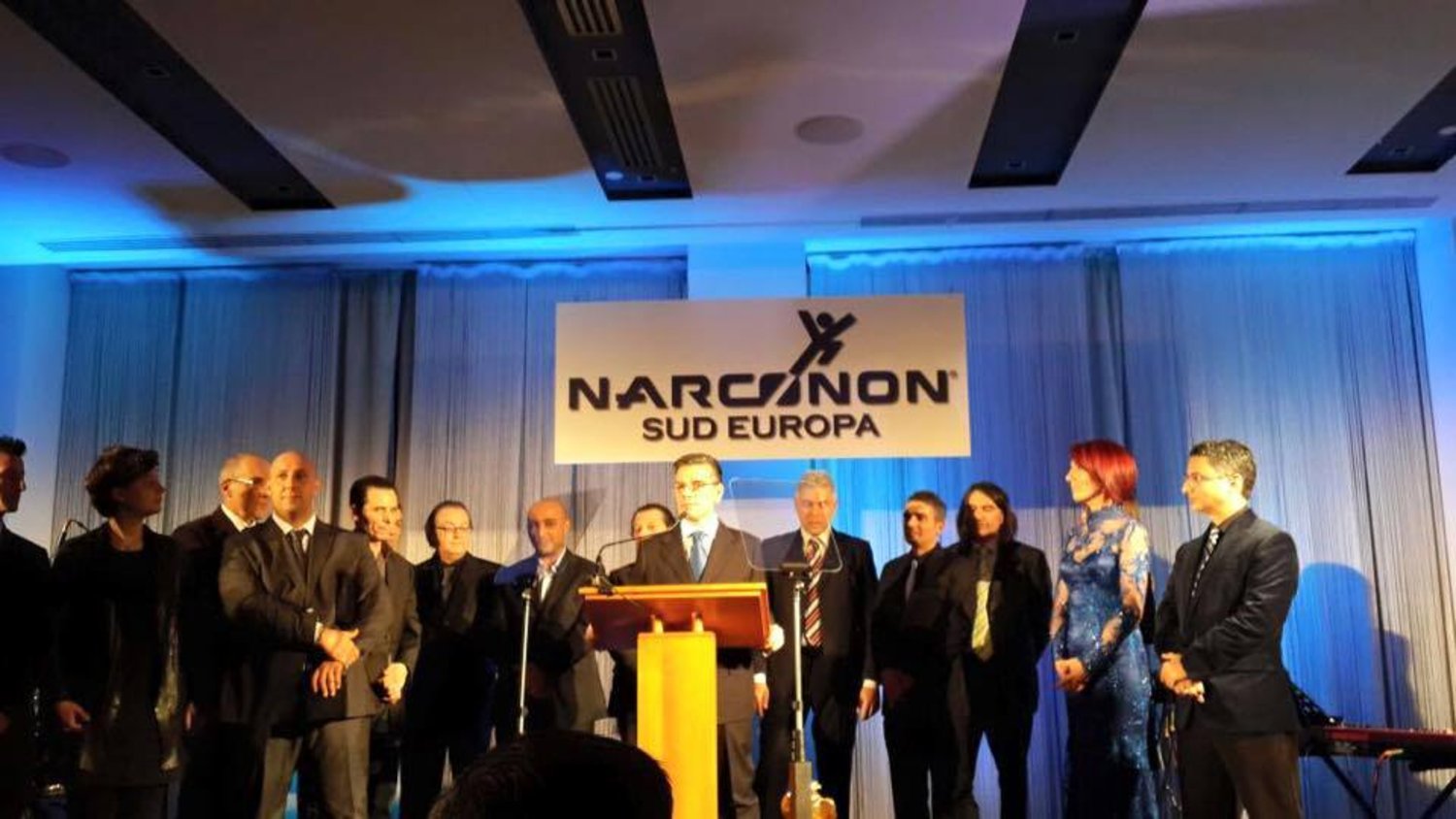 After aperitifs and an excellent dinner, attendees were thrilled by internationally known singer Evgenia Laguna.
When it came to awards, certain individuals were singled out for their special achieve-ments. From Qatar, Mr. Mubarak Bin Zayed first awarded Narconon South Europe with a golden falcon statue to acknowledge their humanitarian actions. Then the Narconon management staff turned their attention to the accomplishments of their centers.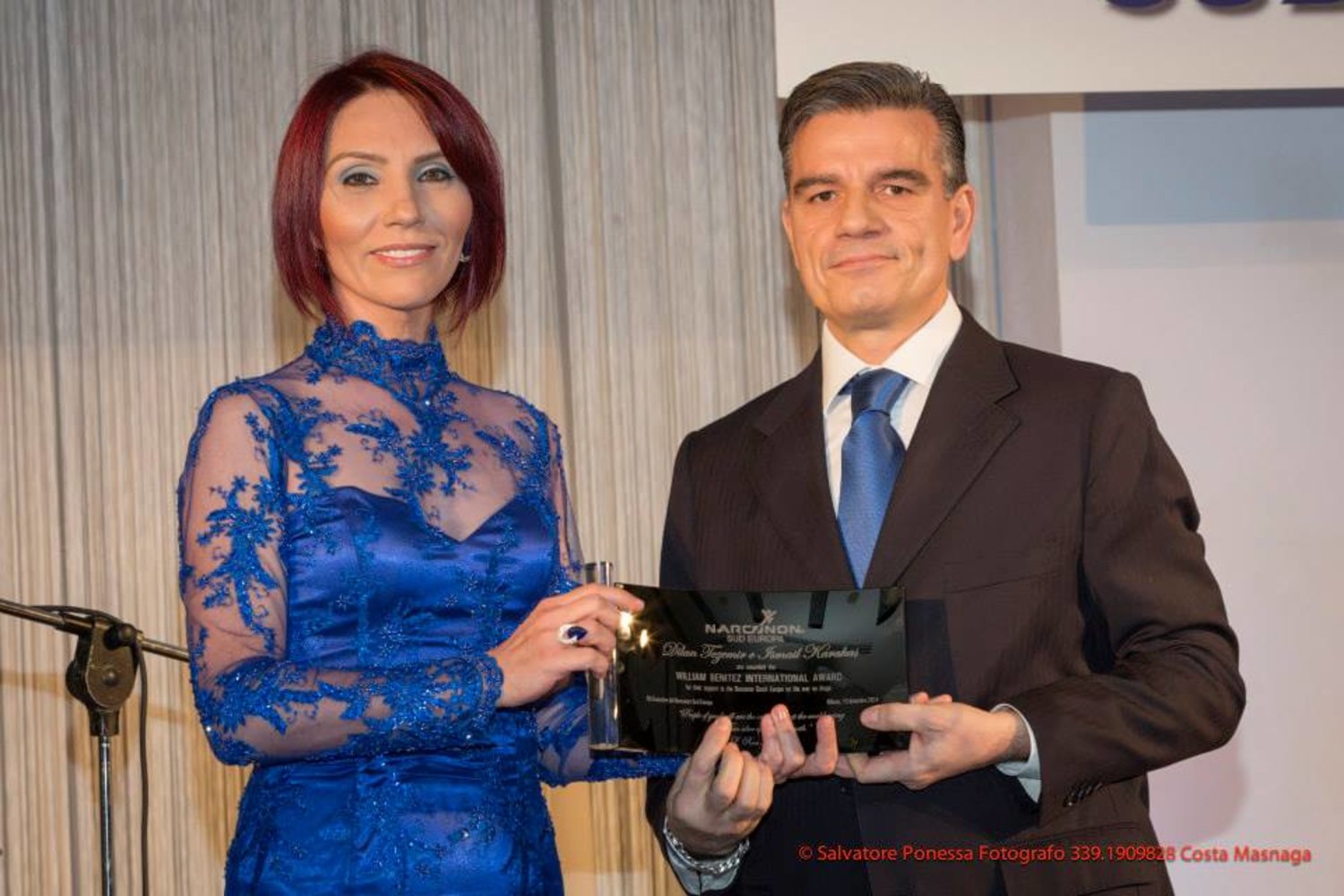 "When we handed out our own awards on this night, we were acknowledging the successes of the Narconon centers across Southern Europe and the deft skills of the regional management office in Milan," said Carr. "Narconon Southern Europe has particularly made fine progress educating public broadly on the effectiveness of Narconon. We are terribly proud of their work, the lives they have saved, and the popularity of the Narconon program that has been the result of their hard work."
Two people received the William Benitez International Award, given annually to those who make special strides forward on behalf of Narconon or their communities.
Aidu Shainana of Nigeria was the first awardee. He first trained on the Narconon rehabilitation technology so he could open a Narconon drug rehab center in his native Nigeria. But when he recently realized that his population was very upset about the prospect of losing loved ones to the Ebola crisis, he gathered his staff and took to the streets to distribute educational materials on Ebola and talk directly to people to calm them about their concerns. As the group continued this project, Nigeria was declared Ebola-free by the World Health Organization.
Next, two key staff from Narconon Turkey were given this special recognition. Since Dila Tezemir and Ismail Karakas began operating their new center in Ankara, Turkey, they have also reached out to the people in their nation by sending out messages on television on the hope of recovery. This Narconon is setting a new a standard in Turkey, as it is apparently the only non-hospital-based drug rehab in the country.
"We look forward to another year of accomplishment from our colleagues in Southern Europe," said Carr. "They are definitely leading the way."
For more information on the Narconon program and its international network of rehabilitation and prevention centers, call 1-800-775-8750.